Willow Key Master Your Hoboken Locksmith
Getting locked out of your home, car, or office can be frustrating to say the least. In the worst situations, it could feel like you're overwhelmed and not able to do anything about it. The good news is, We at Willow Key Master have resources and employees available all day, every day to make sure that we can take care of any and all lockout services that you may need. Looking for Locksmith in Hoboken NJ to come and help you out? Then Contact Us today at (862) 354-6113 and we'll send someone out to help you.
Automotive
Getting locked out of your car can be hectic and stressful, especially if you have something in there that can melt (like groceries).
Residential
Next time you accidentally lock yourself out of your home, just give us a call and we'll get you back in there.
Commercial
When you get locked out of your Office, you want to make sure that you call someone that you trust
Emergency
No one thinks about Emergency service for locks, keys, and security systems unless something happens
Willow Your Locksmith in Hoboken NJ 
Has your dog run away with your keys at the worst possible time? Did your husband borrow your keys and forget to return them? If disaster strikes and you are locked out of your car, home, or business, there is no need to panic. Instead, Contact your Hoboken Locksmith Willow Key Master for fast and reliable lockout services to restore your access safely and quickly. You can count on our professional services to come through for you at the moment you need help the most. Our professional locksmith can quickly help you get back in business without unnecessary delays.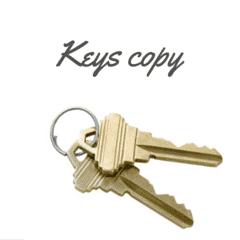 All of our employees are licensed and ready to provide fast, professional, and satisfactory workmanship.
Locksmith issues can come at any time , which is why we have our 24/7 Service for our customers.
Our Locksmiths in Hoboken NJ will Arrive to your Location in 15 min.
We Providing you the most competitive rates on the market today.